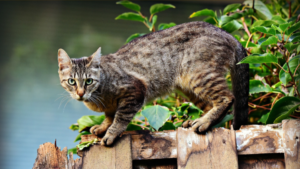 Summer is finally here, and that means it's at last time for summer vacations. As many as 96% of American workers say vacation time is important to them, so if you've been excited for your travel plans this summer, you're not alone. Before you leave for your vacation this summer, make sure you follow these steps to fully get ready for a great summer trip.
Pack For The Unexpected
While you might have your general plans laid out for your vacation, there are always a few surprises that come up during travel. Pack for all your scheduled activities, but don't forget to add a few extra essentials from your closet just in case. You never know if you'll find a nice restaurant you want to check out, or if there's going to be an opportunity for a once-in-a-lifetime adventure.
Triple Check Travel Plans
You've finally finished packing, but do you remember what time your train, bus, or plane leaves? Do you have all your tickets and IDs you'll need for travel, or are you forgetting something? In addition to checking your packing list thoroughly, you'll want to stay on top of all your travel plans as well. That goes for any family members you're traveling with – this will help everyone avoid getting lost during hectic travel plans or in crowded airports.
Plan For Pets
While you're away on vacation, you want to make sure your pets are well taken care of. Look into pet care options near you that can handle longer trips, like local cat boarding and dog boarding services. Pet specific boarding services, like local cat boarding or dog daycare, can make sure your pet enjoys your vacation just as much as you will. Instead of having to worry about whether you'll be coming home to a mess, you can make the most of your vacation knowing your furry friend is well cared for.
Now that you've got your summer trip thoroughly planned, it's time to make sure you've got vacation plans set up for your pets as well. For more information on pet boarding services to keep your pets happy, safe, and healthy while you're on vacation, contact Eastern Shore Pet Resort today.